Concept
The Parliamentary Network on the World Bank and IMF (PN), in partnership with the World Bank, is organizing a 90-minute Parliamentary Dialogue Series on November 9, 2023, allowing Members of Parliament (MPs) from across the globe to participate in consultations on the draft World Bank Gender Strategy 2024-30.
The Parliamentary Dialogue Series is a quarterly convening of members of the Parliamentary Network on the World Bank and IMF alongside World Bank Group and IMF experts to discuss the most pressing and pertinent development issues. The series provides parliamentarians from around the world with the opportunity to hear about challenges at the heart of their daily work and strategies on how to address them.
During this edition, Members of Parliament (MPs) will receive an overview of the current global gender context and how the World Bank is using a decade of data and operational experience to inform a strategy that responds to the urgency, fundamentality, and complexity of achieving gender equality.
Contacts
Gergana Ivanova, Parliamentary Network: givanova@parlnet.org
Kafu Kofi Tsikata, World Bank Group:  ktsikata@worldbankgroup.org
About the Parliamentary Network (PN)
The PN is a platform for parliamentarians from World Bank and IMF member countries to advocate for increased accountability and transparency in development cooperation. The PN has over 2,000 members worldwide, supported by its international secretariat and guided by its Board, currently made up of nine (9) MPs. The Rt Hon. Liam Byrne MP, UK is the current Chair of the Network. Membership is open to all parliamentarians serving a current mandate.
The PN creates a space where parliamentarians can engage with the World Bank and IMF in a transparent manner and participate actively in shaping the international development agenda. Through its work, the Network empowers MPs to take an active part in development programs and policies of both institutions. Its mission is to provide a platform for knowledge exchange between parliamentarians and the World Bank and IMF with the goal of rendering legislators better equipped to carry out their oversight functions; actively contribute to the work of the World Bank and IMF; and provide informed feedback and invaluable insights to better tailor World Bank and IMF programs and initiatives to those the institutions aim to serve.
Speaker biographies
Egypt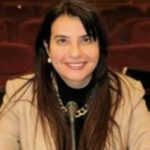 Sahar ALBAZAR
MP, Deputy Chair, Committee for Foreign Relations, Egypt
Hon. Sahar Albazar has been a Member of Parliament since 2020 and is the Deputy Chair of the Foreign Affairs Committee. She has also been the President of the IPU Forum of Young Parliamentarians since 2021.
Hon. Albazar has extensive experience in development and civil society in Egypt, Somalia and Kenya addressing women's empowerment, education and youth employment, and health care. She has concrete experience in proposing and communicating policy recommendations to diverse audiences ranging from clients to key stakeholders and high-level government officials.
Prior to her role in parliament, Hon. Albazar was Minister's Advisor to the Ministry of Social Solidarity where she led the CSR and Public Private Partnerships unit at the Ministry from 2016 to 2020. Hon. Albazar also served as a Social Protection and Impact Assessment Consultant at the World Bank in Egypt from 2016 to 2017.
She holds a Bachelor's degree in Business Administration from Ain Shams University in Cairo and a Masters in Public Administration (MPA) degree from Harvard University.
Tanzania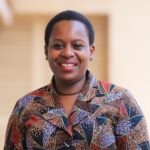 Neema LUGANGIRA
MP, Committee for Foreign Affairs, Defence & Security, Tanzania
Hon. Neema Lugangira is the Member of Parliament representing NGOs in the Parliament of Tanzania. She is Chair of the Parliamentary Caucus on Food Safety and a member of the Committee on HIV, TB and Drugs, as well as the Committee on Social Services and Community Development.
She is a champion of education with Haki Elimu, the national education coalition in Tanzania, and a member of the International Parliamentary Network for Education. She is also a National Food Systems Champion for the Ministry of Agriculture, and a National Non-Communicable Diseases Champion for the Ministry of Health.
She has significant experience in leading national and international development projects, including overseeing the administration of agricultural and social-economic programs and initiatives across Tanzania. She is also the founder of the Agri Thamani Foundation, which seeks to end malnutrition through education, agricultural sector planning and policy advocacy.
United Kingdom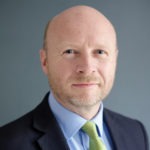 Liam BYRNE
MP, Chair, the Parliamentary Network on the World Bank & IMF
The Rt. Honourable Liam Byrne is a British politician who has served as a Member of Parliament (MP) and held various ministerial positions within the UK government as well as the Chair of the PN.
Byrne studied philosophy, politics, and economics at the University of Manchester before earning a Master's degree in business administration from Harvard University. He worked in various roles in both the public and private sectors before entering politics.
In 2004, Byrne was elected as the MP for Birmingham Hodge Hill, a seat he has held for several terms. He has been an advocate for social and economic issues throughout his political career. Byrne has held various ministerial positions, including Chief Secretary to the Treasury and Minister for the Cabinet Office, during the Labour government's tenure.
He is known for his work on issues related to economic policy, public finance, and digital government. Throughout his political career, Byrne has been involved in shaping policy and legislation on a wide range of topics, contributing to the development of the UK's political landscape.
Liam Byrne continues to be an active and influential figure in British politics, working to address the challenges facing the country and advocating for the interests of his constituents and the wider public.
World Bank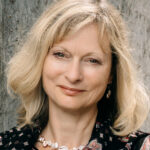 Hana BRIXI
Global Director, Gender, World Bank
As Global Director for Gender, Hana Brixi leads a global effort to promote gender equality and women's empowerment. She sets the overall direction for the World Bank Group's Gender knowledge agenda, drives Bank-wide efforts for results in closing gender gaps, and fosters partnerships with public and private sector stakeholders toward innovations at scale.
In her career, Ms. Brixi has contributed to advances in human development, public finance, and governance. As Manager of the Human Capital Project, she led a global effort to protect and invest in people with an emphasis on girls and women empowerment. Prior to this, she held managerial and leadership positions in the Social Protection & Jobs and Governance Global Practices and in the Middle East & North Africa, East Asia & Pacific, and Europe & Central Asia regions. Based in China during 2001-10, she also served as World Health Organization's Manager and UNICEF Chief in China.
Ms. Brixi has published articles in professional journals and written several books on economic development, including Trust, Voice and Incentives on service delivery and Government at Risk on fiscal management. She holds graduate degrees in physics and economic policy from Masaryk University and Princeton University, respectively.
Zimbabwe
Daniel Molokela-Tsiye
Chair of the Health and Childcare Committee, Zimbabwe
The honourable Molokela-Tsiye is a dedicated member of the Citizens' Coalition for Change (CCC) and serves as a Member of Parliament (MP) representing the Hwange Central constituency.
Daniel Molokela-Tsiye is known for his commitment to political and social causes. He was first elected as an MP on August 23, 2023, and has been an active member of the National Women Taskforce. Additionally, he previously served as the Youth Gender Secretary for the MDC-T.
He holds a master's degree in Public Policy and a master's degree in Business Leadership. Beyond his political career, Daniel Molokela-Tsiye is an entrepreneur, reflecting his diverse interests and contributions to both the business and political sectors.
He is an advocate for gender issues and is deeply committed to addressing the challenges of climate change. His work as an MP reflects his dedication to making a positive impact on his community and the broader political landscape.